A wide selection of Shower Glass Enclosure textures and obscurities are available to fit any decor. If you wish to see them first hand visit our showroom
Whether you are looking for a sliding shower door, pivot, hinged, or heavy glass system We have the product to match any specifications. Available finishes include brushed nickel, oil rubbed bronze (ORB), chrome, satin, polished and more.
Standard and custom shower door and shower stall enclosure designs are available and customers can choose from many glass patterns including privacy, (obscure), reed, rain and flutex to create a custom shower solution. Our shower doors offer excellent value with the very highest quality for today's bath designer and homeowner.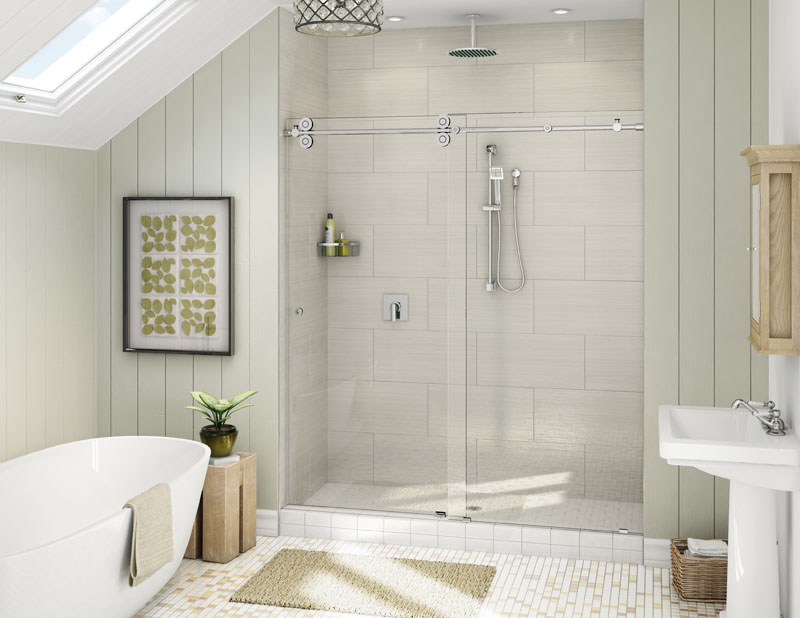 Alumax Heavy Frameless By Bass Shower Enclosure (PL60). This Shower Enclosure offers a fully contemporary look that will maximize your floor space and eliminating the necessity of a swinging.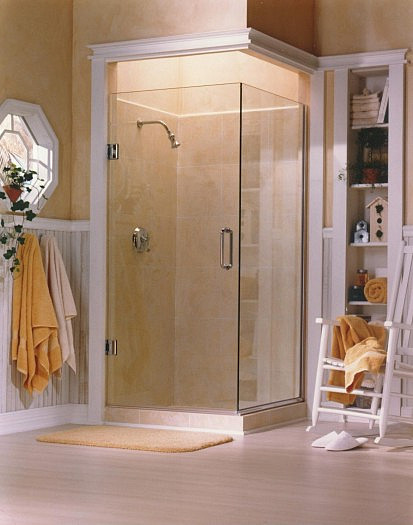 Shower Enclosure Wall Mount Hinges- For an uncluttered look; all glass shower with a 90 degree inline return panel. For more information click on this link.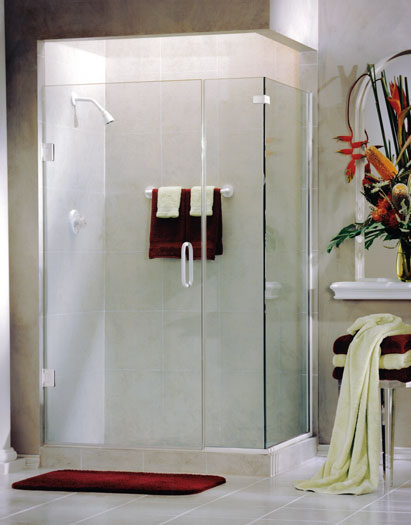 Shower Enclosure Wall Mount Hinges, Panel & 90 degree return. For More information click this link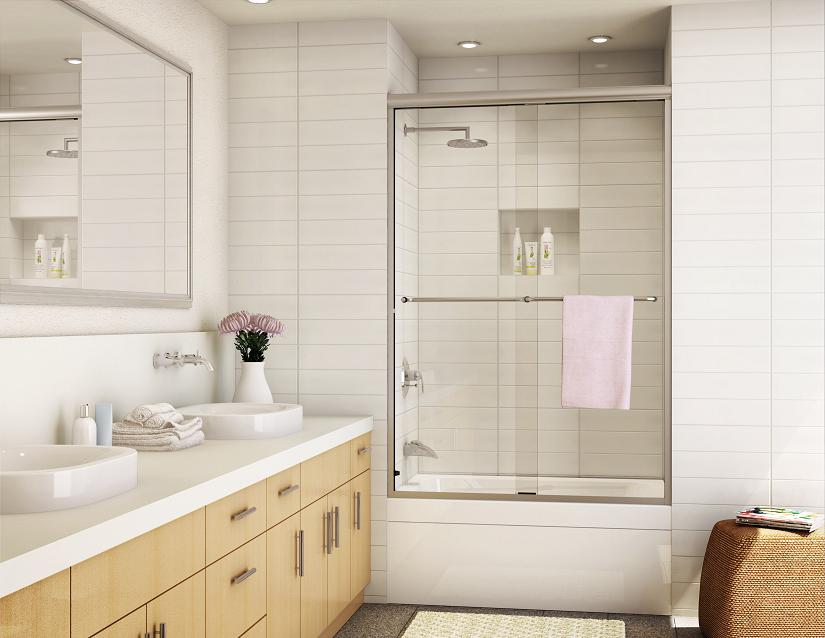 Shower Tub Glass Enclosure w/ through the glass towel bars. For More information click this link.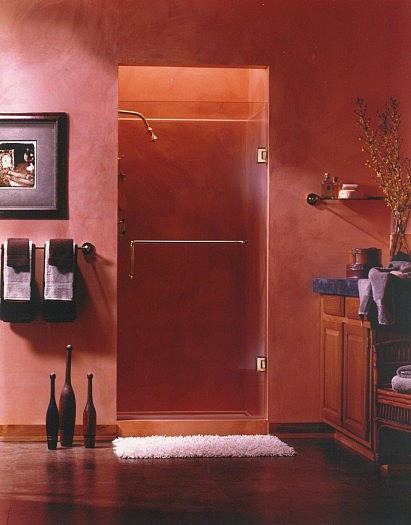 Single Swing Door Glass Shower Door (PL90) - Elegant yet simple with combo pull handle towel bar. For more information click on this link.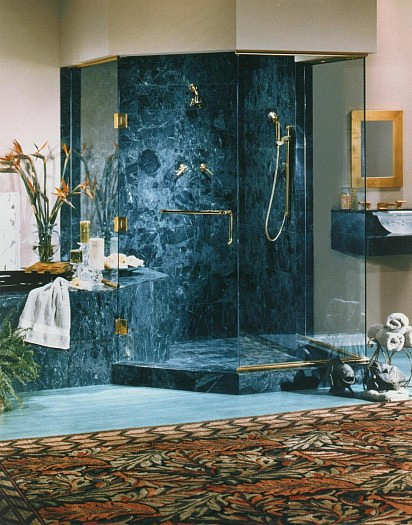 Custom Heavy Glass Shower Enclosure - Using Wall to Wall Hinge configuration the possibilities are infinite when designing custom shower spaces.For more information click this link.

Manor Mirror has been installing Standard and Custom Shower Enclosures for over 20 years. We provide quality service and installation on all your shower glass enclosure projects. Examine a few of the Frameless Shower Glass Doors selections below and allow us the opportunity provide to you with Free Shower Glass Enclosure quote today. Hablamos Español .
Frameless shower doors are glass shower doors and panels, using heavy (3/8" or 1/2") tempered glass. Shower Enclosures are customized and not typically standard in dimensions. Frameless Showers are custom made to fit each bath design. Steamers (Steam Shower Enclosures) & Hydroslides Showers are also available using frameless glass. The hardware for Eurostyle doors is available in many different finishes designed to compliment other bathroom hardware.