FAQ's
- How long will it take to remove a mirror?
It will take approximately 2-3 hours depending on the size of the project. Most jobs completed same day.
- Do you provide an estimate over the phone to remove the mirrors?
Yes, we measure the square footage of mirrors to be removed and provide an immediate quote on the spot.
- May I email you an image of my mirror removal or replacement for a quote?
Yes, please send us an image of your project and we will be in better position to assist you and provide you an accurate estimate. Please provide the dimensions of the mirror to be removed or replaced..
Need further assistance? Please contact us.
We are the Mirror Removal Service near you providing top-notch professional mirror removal service. Floor to ceiling mirror removal serviced by friendly staff; most jobs completed in less than two hours. We service both residential and commercial.
Our Mirror Removal Pro's remove:

- Wall Mirror Removal

- Ceiling Mirror Removal
- Bathroom Vanity Mirror Removal
- Large Mirror Removal
Mirror Removal Quote.
Serving: Palm Beach, Broward and Dade County
Step 1: Mirror Removal - Inspect for adhesives or mirror clips.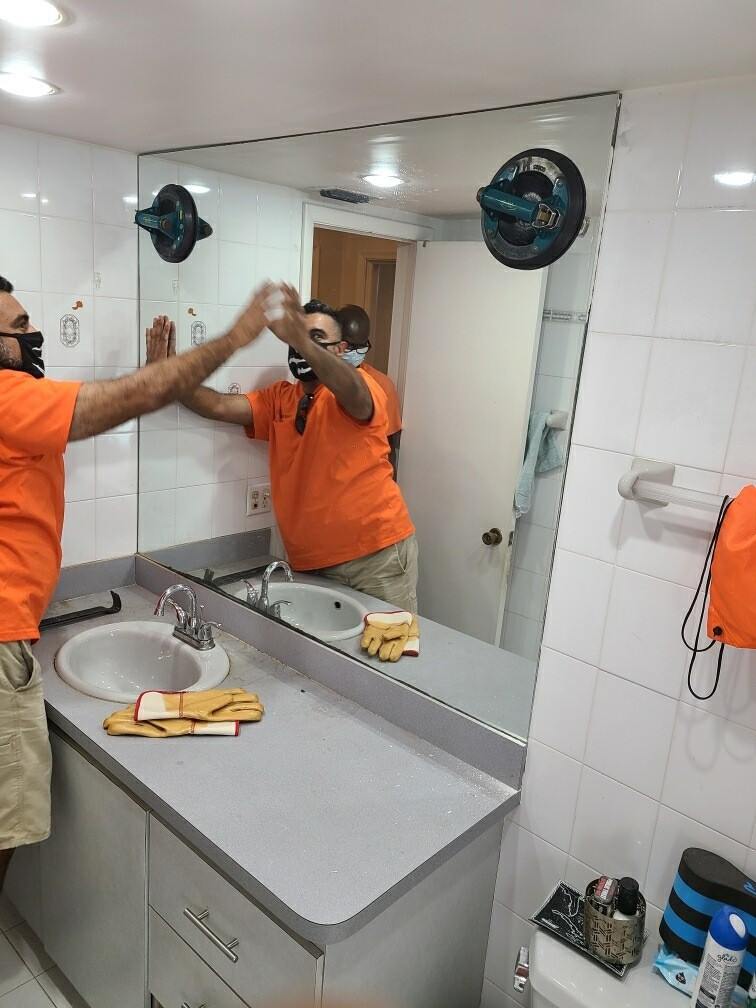 Step 2: Mirror Removal - Attach vacuum suction grips and align to width of mirror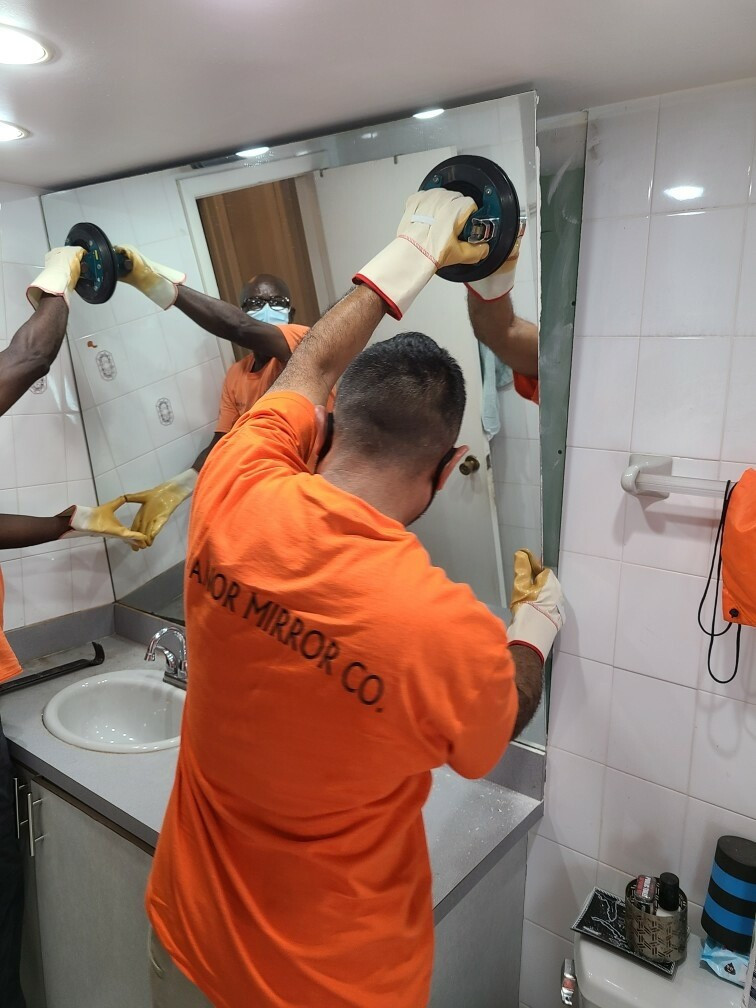 Step 3: Mirror Removal - Dislodge mirror from wall with varying degree of intensity. Additional tools may be required.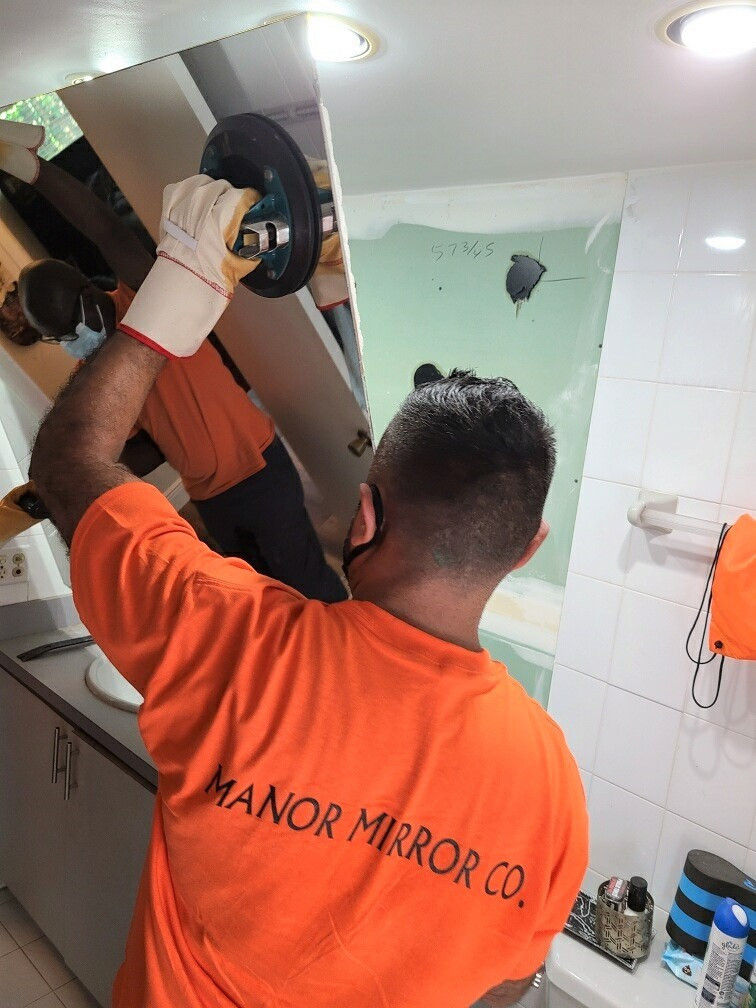 Step 4: Mirror Removal - Mirror is detached and hauled for disposal.